Kraków is my place in the world. In this city I walk with my head  held high. As an ambassador of Cracow I  try to show others and preserve local traditions. This is the reason why   I am the  first guide in Poland, to show people around in    a folk costume. I value knowledge, that is why as a professional tour guide, I constantly broaden  it, participating in  lectures, and training sessions related to my job . In my work the most important thing is creating a personal bond between me and my tourists. I have always seen my guests as my new friends I have always been their guardian angel. My mission is knowledge and friendship, tradition and modernity. See you in Cracow
I have a broad knowledge and possess numerous certificates
Krakowianka is the first guide in Poland to have done postgraduate Cracow Studies at the Faculty of History of the Jagiellonian University. In Poland are only four guides with the title cracovianista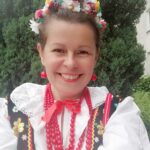 I am a licensed guide, specializing in Cracow. Thanks to my certificates you can visit all Cracow's museums with me.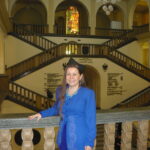 I underwent training sessions organized by the Polish Tourist Organization, regarding working with tourists from China, India, and Japan, as well as with the disabled .I prepare special offers for families with children. I also underwent training organized by the Jewish Community Center,
So come and feel like a collector of  unique moments and enjoy unforgettable memories from Kraków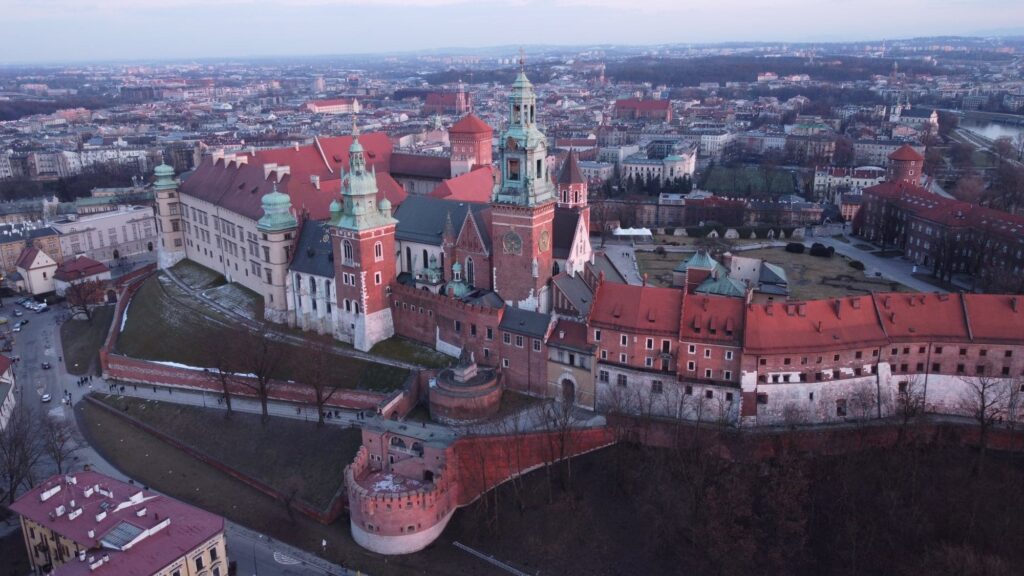 Wawel Hill
It is the heart of Poland: here the hearts of the greatest Polish kings and national heroes rest as well as the relics of St. Stanislaus, the bishop of Poland. I think it was here that I was enchanted with history for the first time and this delight continues to this day and I try to pass it on to my guests.
Old Town
It is the heart of the city. Here it is teeming with life and the inhabitants of Kraków arrange dates at the "Adaś" monument. This is where I fell in love with the profession of a guide. Because only in Krakow there are: enchanted carriages and horses as well as enchanted pigeons. That is why I want to charm my guests with this atmosphere.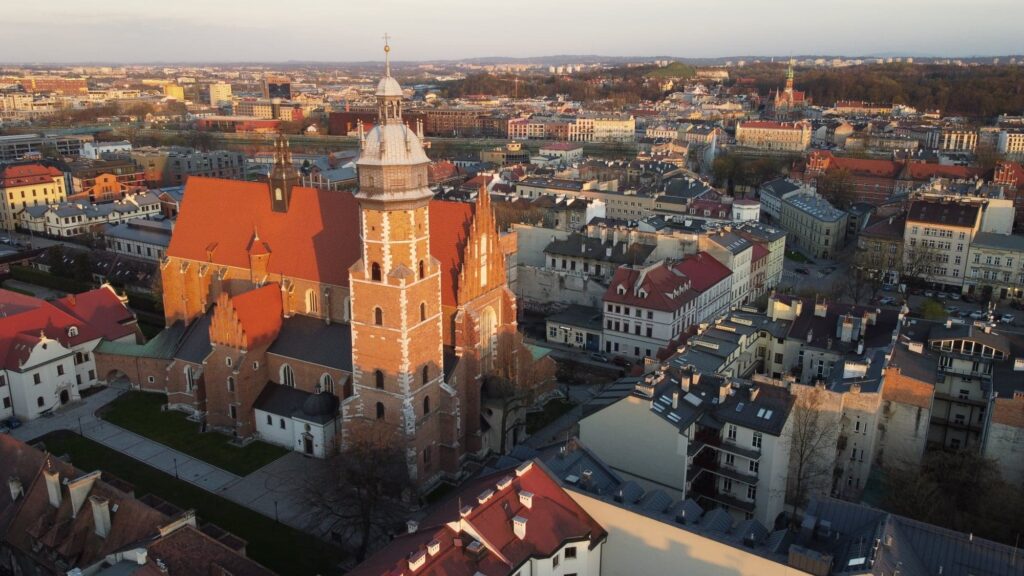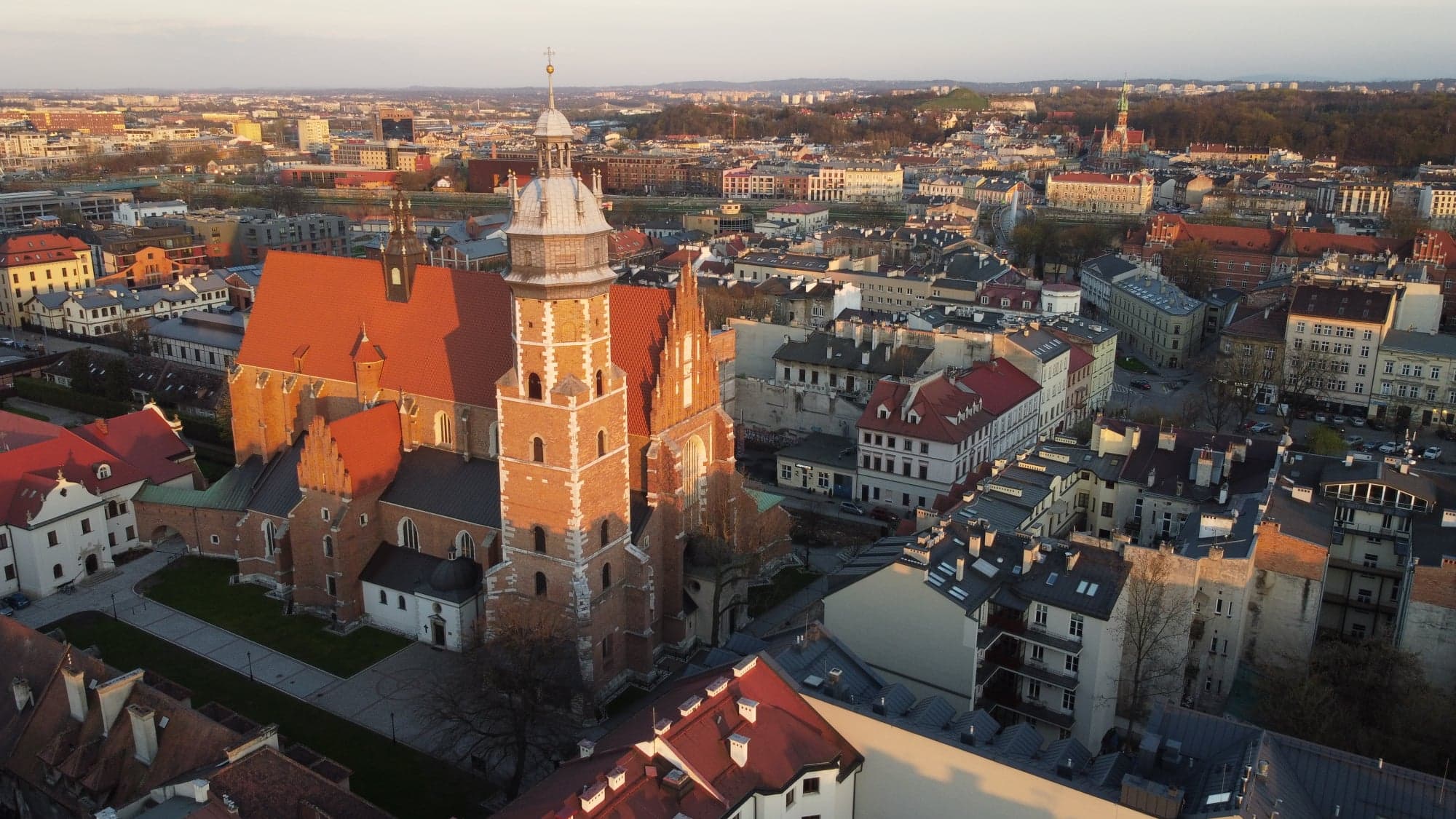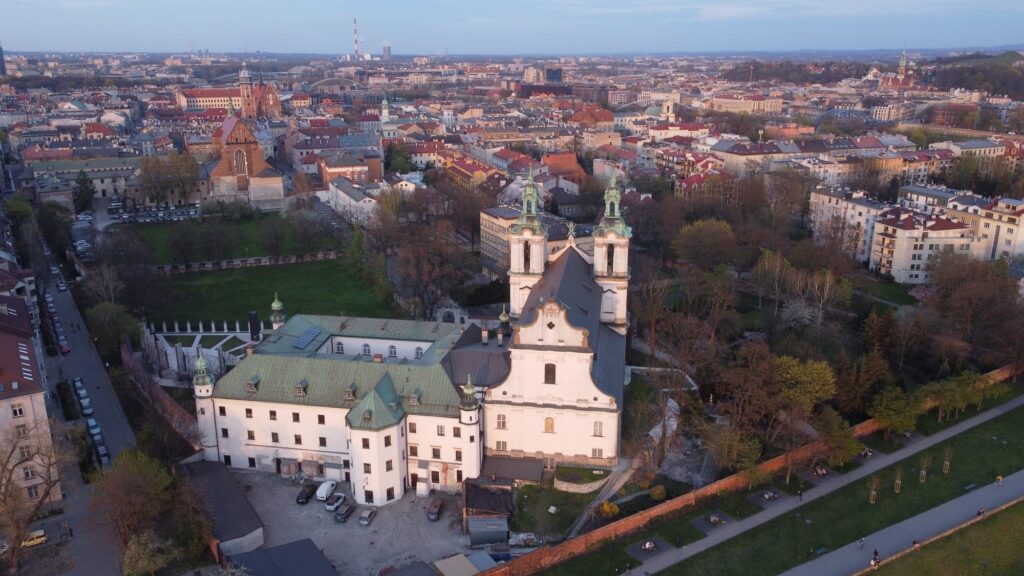 Kazimierz
A famous Jewish city with old tenement houses and modern murals. Here Steven Spilberg shot his Oscar-winning film "Schindler's List". Here time stood still. Only the traces of mezuzahs of "Casimir's scars" remind us: do not be indifferent to the winds of history
You will taste open, toasted sandwiches from Kazimierz
Nowa Huta
I was born in Nowa Huta and it is a place I truly love. I know where is the best dessert of the communist era Sultan cream, where you can dance on a rope in the Rope Park, where there are the most colorful murals, how to enter the shelters in Nowa Huta. It is an ideal city, a pearl of socialist realist architecture. My city… I invite you to participate in an amazing trip of the iconic Nowa Huta.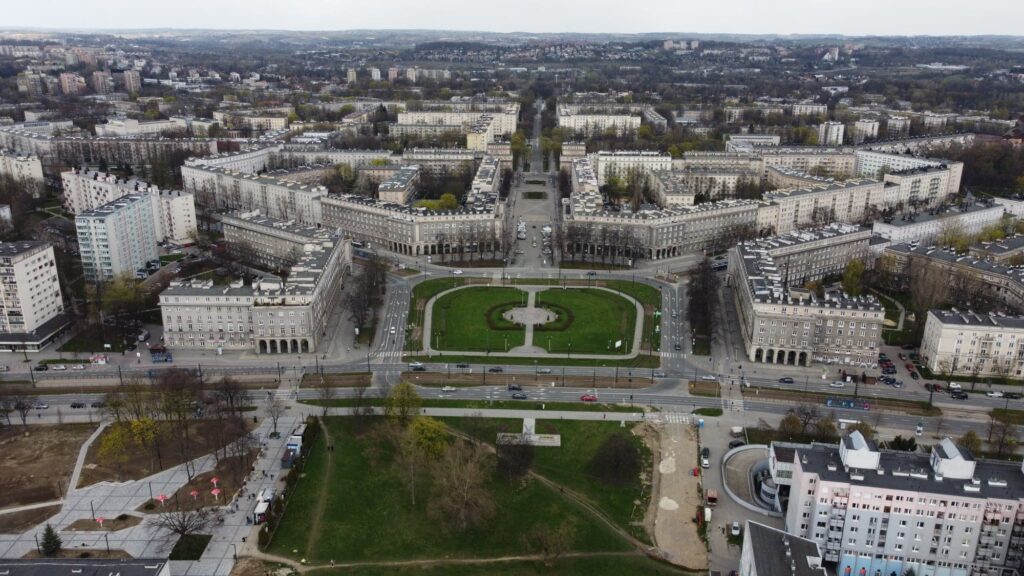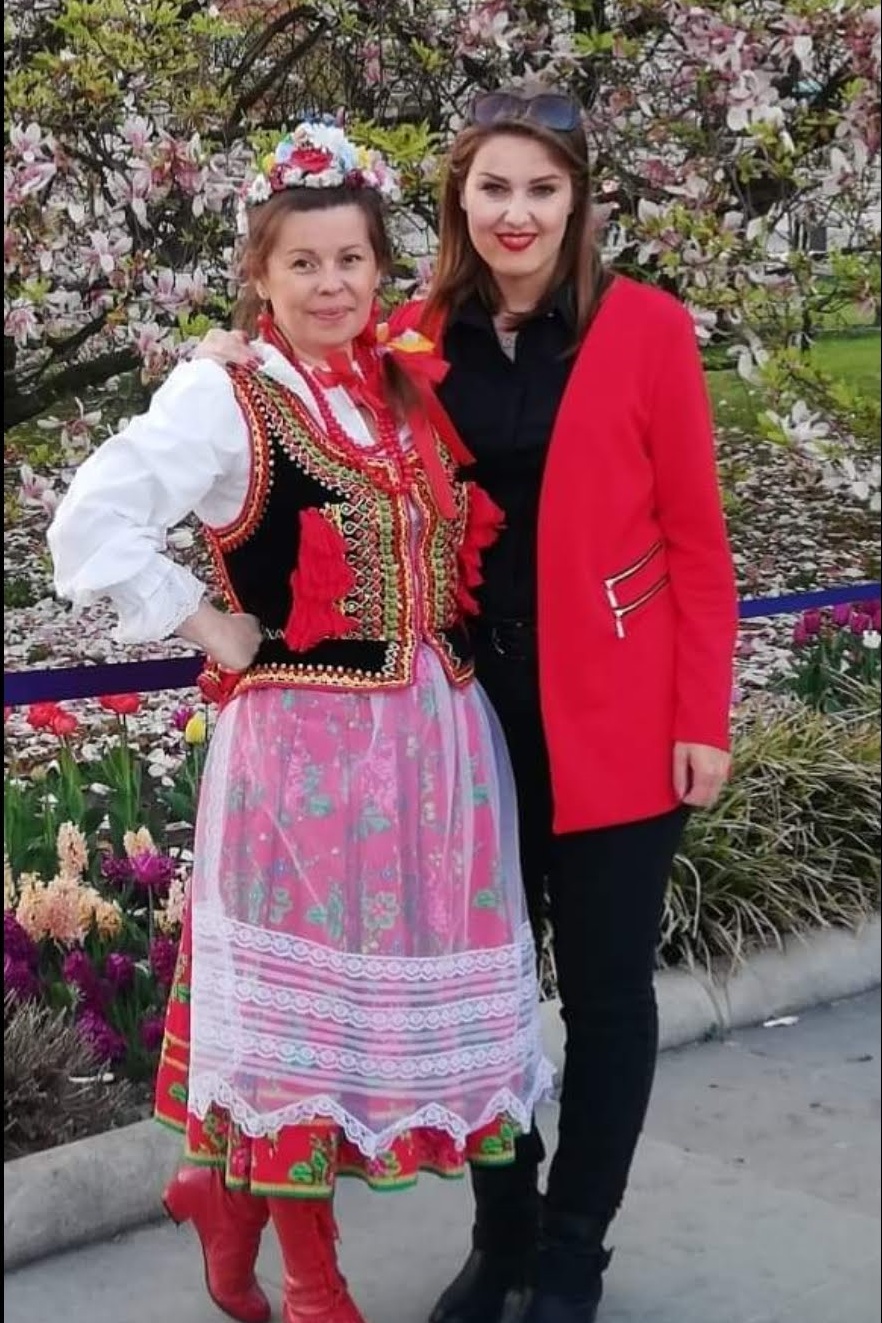 Warm friendship
I will be your guide, your friend and your guardian angel . I will help you solve all your problems in Cracow an I will suggest an appropriate program tailored to your needs and wishes and help to organize multi-day trips to Cracow and the vicinity of the city including helping you choose a suitable place for a meal So come and I will definitely make you feel at home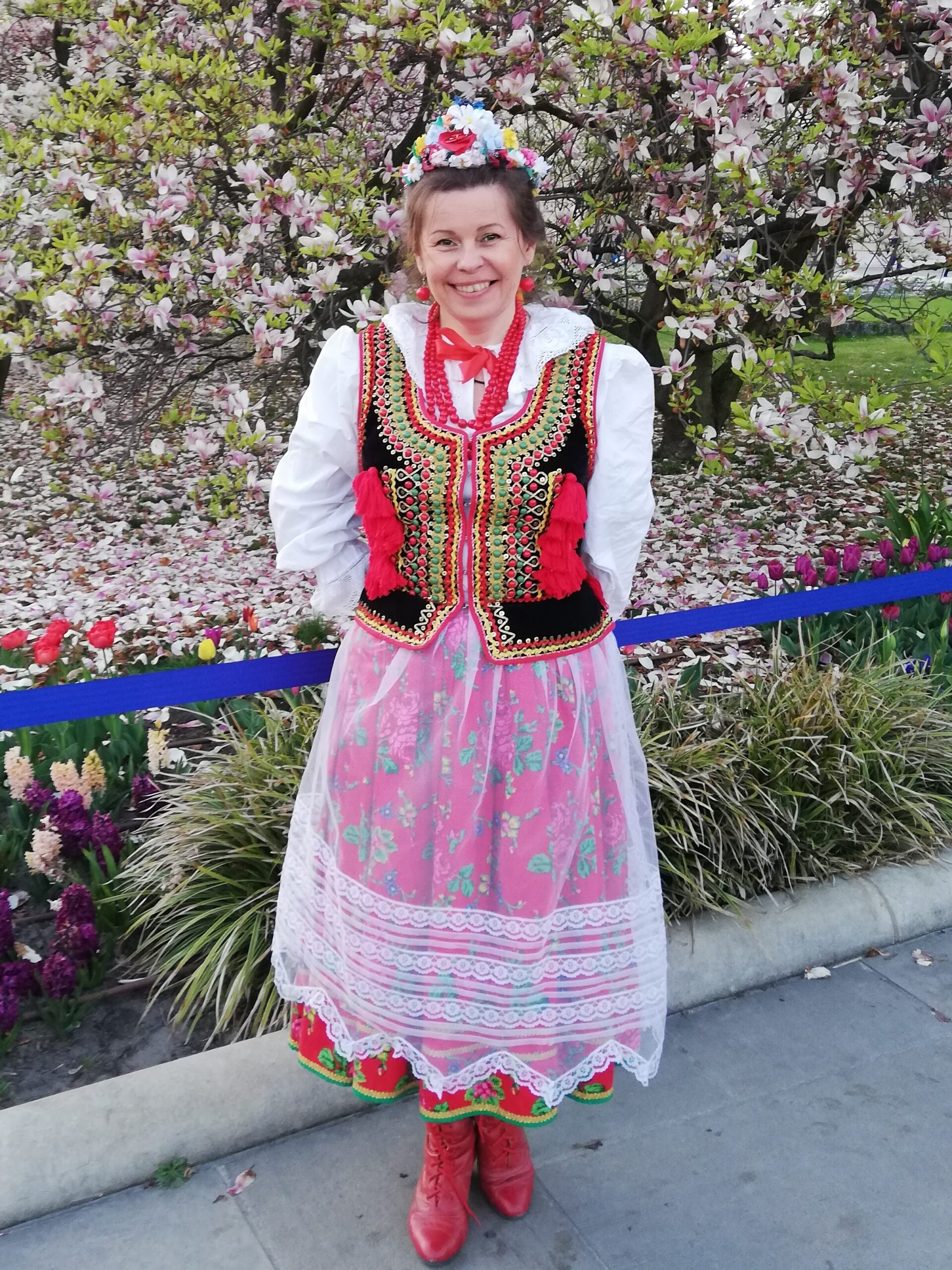 Preserving Tradition
If you wish, I can show you around in a typical Cracow folk costume. It will be a chance for you to see a colorful national Polish costume, hand–made according to a traditional historical pattern. A photo with Krakowianka guide will be an unforgettable souvenir of the unique atmosphere of Cracow, and the beautiful moments spent here.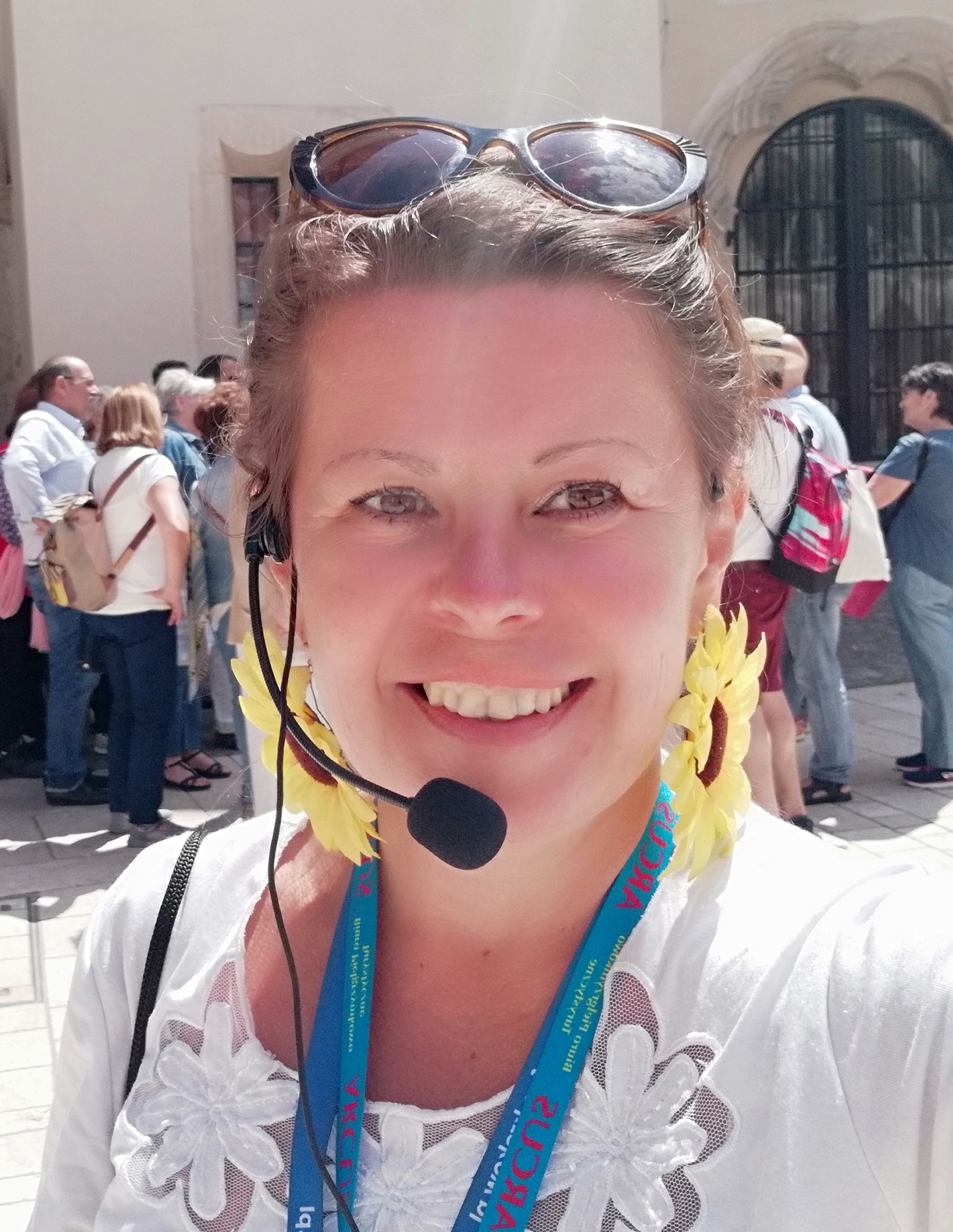 Modernity
Specially for my groups I have and lend the comfortable tour guide system. It is an ideal choice for those, who require maximum comfort while sightseeing, for groups, for those with impaired hearing , for older people and excellent for children So come and feel like a VIP in Cracow!
Extraordinary and unconventional activities of Cracow
Monika took our group of 18 people on a great tour of Krakow's main square and old town. She is knowledgeable, entertaining and well-versed in the history of Krakow and has many interesting anecdotes about the city's history. I really enjoyed our tour and would happily recommend her!
Mrs. Monika is a very professional guide. She knows Krakow and its nooks and crannies perfectly. It offers many interesting trips and can answer any question. Spending time with the guide Monika Hyla, the Krakowianka guide, is a pleasure
We are very pleased with the Krakowianki-guide. Thank you for the original way of conducting the trip, nice atmosphere, knowledge introducing us to the magical world of Kazimierz.