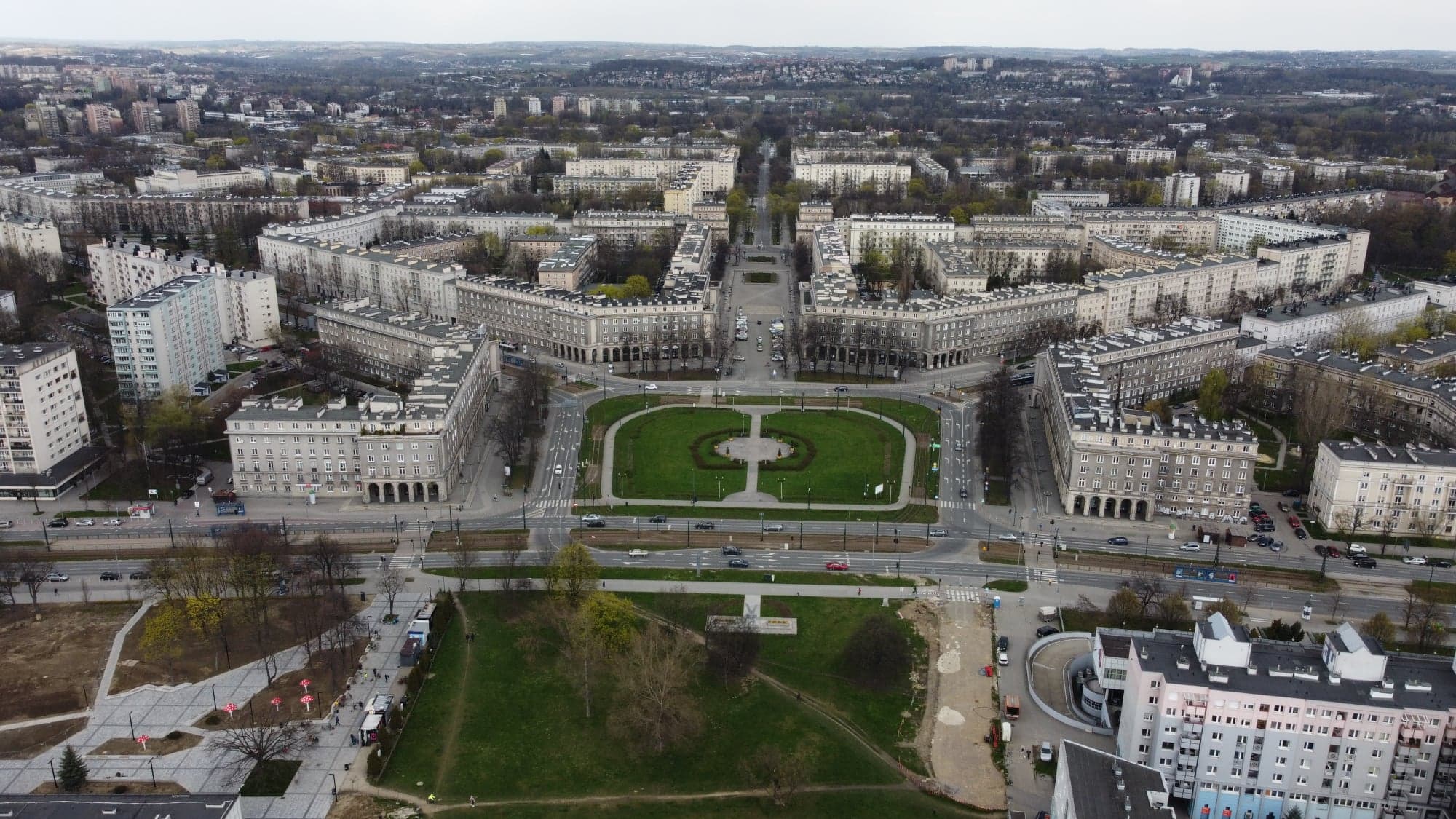 I was born in Nowa Huta and it is a place I truly love. I know where is the best dessert of the communist era Sultan cream, where you can dance on a rope in the Rope Park, where there are the most colorful murals, how to enter the shelters in Nowa Huta. It is an ideal city, a pearl of socialist realist architecture. My city… I invite you to participate in an amazing trip of the iconic Nowa Huta.
Nowa Huta crime trail 
A walking tour based on a thesis written by a student of Cracow studies,  and, more specifically on the chapter: Nowa Huta Crime Stories
You will find out about: the Nowa Huta pitaval , the Nowa Huta angels, and where the ghosts of Nowa Huta are 
You will get to know: examples taken from about 30 books, of murders, and other crimes, committed of passion, and in cold blood ; there was also a crime in which the victim's head has not been found till this day.
It's worth mentioning that: according to one guidebook Tolkien could have stayed here; that Nowa Huta could have been built near Warsaw, in Pruszków , a place once notorious…
Only for the brave:  a reading list for those, who either don't want to sleep, or want to have nightmares about Nowa Huta.
Architecture trail, and Nowa Huta's shelters
You will find out : What social realism style  is ,and the main differences between it and  national social realism.
You will  get to know:   the Swedish house and French block of flats,  a building in the shape of an accordion,  a block of flats in the shape of a helicopter, houses with architectural elements bringing  ancient Egyptian architecture,to mind : "the S" building and the  "Z",building
It is worth stopping at a room that  looks  like the Royal Audience Hall at  the Wawel Castle
Only for the brave: visit to the Nowa Huta undeground shelters
Street art. Trail: murals, mosaics, graffiti
You will found out: What street art is., and what  punishment awaits you  for illegal graffiti in Poland and what piro pictures are
You will see : examples of the murals, mosaics, graffiti and the biggest, and the smallest mural in Nowa Huta,
It is worth stopping … near the forgotten places that you won't find in guidebooks,
Only for the brave: you can try your hand at making a mural (legally)
Nowa Huta in flavors of  the PRL (communist) period
You will find out about :    the flavors and bars of Nowa Huta
You  will taste: open, toasted sandwiches from Bieńczyce , a dessert from the  PRL period: k Sultan's  cream,
It is worth stopping …at the oldest still working restaurant in Nowa Huta


Only for the brave: coffee or tea in   a  special glass with  'a basket' or beer with the names of Nowa Huta settlements
Only summer cotton candy in the open air